Samantha, Reception/Assistant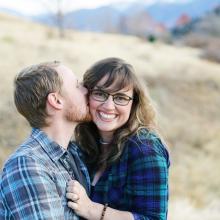 Samantha, Reception/Assistant
Samantha was born and raised in gorgeous Colorado. She joined our AADC team in spring, 2022 and enjoys her dual role as receptionist and assistant. During her childhood, Samantha regularly visited her grandfather's farm, where she developed her love for animals. As she grew older and took care of pets in her own home, Samantha realized she wanted to do more to help animals. She worked in private practice for three years before joining our dermatology team and expanding her knowledge base within specialty medicine. She's already earned her Associates in Science and is currently enrolled at Pikes Peak State College working toward her certification as a veterinary assistant. Being a voice for those who can't speak is very important to Samantha, and working at AADC allows her to help bridge the gap between pets and pet owners. Samantha's hobbies include roller skating, watercolor painting, doing archery, and reading. She shares many adventures with her family and has a rescue cat named Luna.

Valerie, CVT (Certified Veterinary Technician)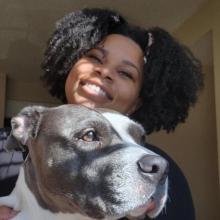 Valerie, CVT (Certified Veterinary Technician)
Valerie joined our team in April 2022, and is originally from Jackson, Mississippi. Valerie's love for animals began at a young age and she grew up with an assortment of four legged friends. She graduated from Mississippi State University with a Veterinary Technology degree in 2018. After a summer vacation to Colorado, Valerie made the decision to relocate. Valerie finds joy in helping others, especially our furry friends. It warms her heart to be able to help owners help their pets. She takes pride in being a dependable, reliable, and compassionate advocate for animals. Outside of work Valerie's loves to hike and explore the beautiful state of Colorado. Gabby, her Staffordshire Terrier, often accompanies Valerie on her weekend adventures.