Trista, Practice Manager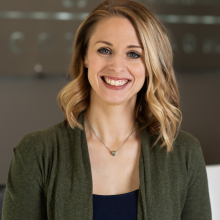 Trista, Practice Manager
Trista joined AADC as Practice Manager in November 2019. She comes with fifteen years of specialty veterinary experience from working with our friends at Southern Colorado Veterinary Internal Medicine as their marketing and front office manager. Trista is currently attending Fort Hays state University pursuing her BS in Business and certification in veterinary hospital management. Her passion for helping animals has extended from a childhood hobby to a rewarding career, and she's excited to grow with the AADC family. As an avid animal lover and fellow sufferer of allergic dermatitis, Trista feels it's part of her calling to facilitate care for pets needing comfort and relief from such challenging skin issues. At home, Trista shares her life with her husband, Brian, who is a former U.S. Marine, three human children, and one orange striped kitty. She enjoys hiking, coding, classical music, and geeking out to technology.
Valerie, CVT (Certified Veterinary Technician)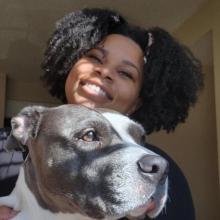 Valerie, CVT (Certified Veterinary Technician)
Valerie joined our team in April 2022, and is originally from Jackson, Mississippi. Valerie's love for animals began at a young age and she grew up with an assortment of four legged friends. She graduated from Mississippi State University with a Veterinary Technology degree in 2018. After a summer vacation to Colorado, Valerie made the decision to relocate. Valerie finds joy in helping others, especially our furry friends. It warms her heart to be able to help owners help their pets. She takes pride in being a dependable, reliable, and compassionate advocate for animals. Outside of work Valerie's loves to hike and explore the beautiful state of Colorado. Gabby, her Staffordshire Terrier, often accompanies Valerie on her weekend adventures.