Dr. Jackie Campbell, DVM, DACVD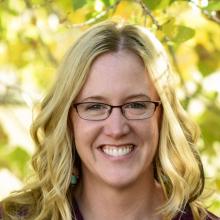 Dr. Jackie Campbell, DVM, DACVD
Colorado Springs
A Colorado Springs native, Dr. Campbell received her Doctor of Veterinary Medicine degree in 2006. Following veterinary school, Dr. Campbell completed her internship and a three-year residency with Dermatology for Animals in Arizona, where she cared for a variety of patients across the western U.S. and grew her love and passion for animal dermatology. Dr. Campbell founded Animal Allergy & Dermatology of Colorado in 2010 and achieved Diplomate certification by the American College of Veterinary Dermatology in 2013.
Dr. Campbell's special interests include allergic and immune mediated skin disorders and chronic ear disease. Her extensive study on the fungal flora of the canine ear was published in the international journal, Veterinary Dermatology. Dr. Campbell is a member of the American College of Veterinary Dermatology, American Veterinary Medical Association, American Academy of Veterinary Dermatology, and Colorado Veterinary Medical Association. She feels fortunate to be able to work with family veterinarians and, as a team, improve the quality of life of pets.

Dr. Campbell fills her free time at home with her chef-husband, two children, and her furry critters including her two rescue dogs and two rescue cats.