Jackie Campbell, DVM, DACVD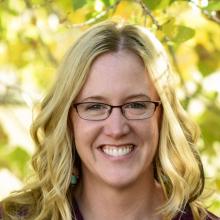 Jackie Campbell, DVM, DACVD
Colorado Springs, CO
A Colorado Springs native, Dr. Campbell received her Doctor of Veterinary Medicine degree in 2006. Following veterinary school, Dr. Campbell completed her internship and a three-year residency with Dermatology for Animals in Arizona, where she cared for a variety of patients across the western U.S. and grew her love and passion for animal dermatology. Dr. Campbell founded Animal Allergy & Dermatology of Colorado in 2010 and achieved Diplomate certification by the American College of Veterinary Dermatology in 2013.
Dr. Campbell's special interests include allergic and immune mediated skin disorders and chronic ear disease. Her extensive study on the fungal flora of the canine ear was published in the international journal, Veterinary Dermatology. Dr. Campbell is a member of the American College of Veterinary Dermatology, American Veterinary Medical Association, American Academy of Veterinary Dermatology, and Colorado Veterinary Medical Association. She feels fortunate to be able to work with family veterinarians and, as a team, improve the quality of life of pets.

Dr. Campbell fills her free time at home with her chef-husband, two children, and her furry critters including her two rescue dogs and two rescue cats.

Jennifer Petersen, DVM, DACVD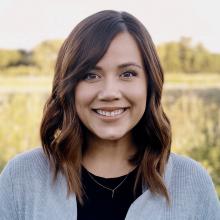 Jennifer Petersen, DVM, DACVD
Colorado Springs, CO
We are beyond thrilled to announce that Jennifer Petersen, DVM, DACVD, is joining our team at Animal Allergy and Dermatology in November 2020. Dr. Petersen comes with collective experience working in a private practice in Wisconsin and training in a University setting at Iowa State. She received her DVM from University of Illinois at Urbana-Champaign and completed her residency at Iowa State University. In 2018, she achieved Diplomate certification by the American College of Veterinary Dermatology. Fun fact to mention is that Dr. Petersen's mentor was a fellow resident in the same program with Dr. Campbell during her residency.
As a child, Dr. Petersen's family dog suffered from chronic skin and ear issues, fueling her desire from a very young age to help pets with similar problems. Today, she remains passionate about her work in veterinary dermatology and allergies, holding special interests in chronic ear conditions, allergic skin disease, and Co2 laser.
Dr. Petersen is a Chicago, IL native, and has spent time living in other major cities during her veterinary specialty training adventures, including Pittsburg, New York, and Milwaukee. She's happy to plant roots in beautiful Colorado Springs with her husband, son, and labrador retriever (who also has allergies). When she's not working as a dermatology and allergy superhero, Dr. Petersen loves to explore the mountains, travel, read, watch baseball, and spend time with her family.